LoneStar Antiques:
There is no question, LoneStar Antiques is the #1 antique mall in the North Texas Mid-Cities area. It features 60,000 square feet and over 200+ vendors and includes a lunch style cafe and tea room. For years my wife and I have shopped here and there are several vendors with an excellent selection of knives. The inventory is endless, easy to navigate the store and well displayed. The staff is knowledgeable and very helpful. Check them out at:
https://www.facebook.com/LoneStarAntiques/

ST. MARY'S ANTIQUE MALL:
St. Mary's Antique Mall in St. Mary, MO. is hands down my favorite mall to shop when I'm in this area. It's a day trip because it's about 70 miles south of St. Louis and is located between I-55 and the Mississippi River. I have spent all day in this 77,000 square foot mall with 450 display booths and 225 showcases. I have found several knives here and I won't tell you how many things my wife has found. If it's not here, you aren't going to find it. Rated at 4.3 and 4.5 stars on other websites, I disagree and give them a big 5.0. And when you're done shopping, there are some good restaurants located nearby. Look'em up at:
https://www.missouriantiquemalls.com/st-marys/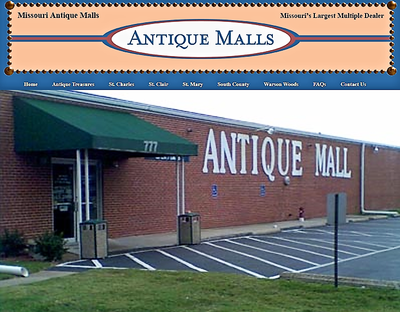 RANGELINE ANTIQUE MALL:
About 4.5 miles north of Interstate 44 in Joplin, MO. is a great place to spend an hour or two, the Rangeline Antique Mall. Rated as a 4.5 on Google Maps and 4.8 with FaceBook fans, I would agree based on the store's size, huge variety of the inventory, organization and the friendliness of the staff. A couple of ladies were very helpful and I found several folding knives there during my second visit in May 2019. I will continue to stop by every time I'm traveling I-44. Website:
http://rangelineantiquemall.com/

HEARTLAND ANTIQUE MALL:
There are many good antique stores off Interstate 44 and here is one my wife and I enjoy every time we can. Located in Lebanon, MO. on the south side of I-44 you have to drive around on a couple of streets to get to them, but it's well worth the effort. With over 400 booths, countless showcases and excellent hours of 8 AM to 8 PM 7 days a week, it's almost certain that you will find just what you are looking for at this great antique mall. Plus on one end of the building you have the Russell Stover Candies store. Everyone will enjoy their time here. Visit them at their website:
https://heartlandantiques.net/

Shepherd Hills Cutlery - Case:
Although this is not an antique store, they are premier locations to find and purchase knives. Shepherd Hills Factory Outlets are located in Lebanon, MO., Branson, MO., Osage Beach, MO., and Eddyville, KY. featuring brand-name pottery, cutlery, home décor & glassware retailers. I have been to the one in Lebanon off I-44 west and the one in Branson. You'll find knives by Buck, Case, Chicago Cutlery, selections of Swiss Army and several others. I always enjoy shopping at any Shepherd Hills location, because there is so much variety in knife styles, size, and selections. The sales associates are always friendly and willing to spend time with you in order to make sure you find the knife you want. If you haven't been to any of their locations, you've missed a real treat.
http://www.shepherdhillscutlery.com/

TWIN CITY ANTIQUE MALL:
Off of I-40 in North Little Rock, AR is a tucked away jewel, the Twin City Antique Mall. I've stopped in here twice now and both times I've found a vintage knife and my wife has found some of her forest green glassware. It's a mid-size store, but with a huge selection of antique and vintage items. If your in the area be sure to stop in. Email: twincityantiquemall.com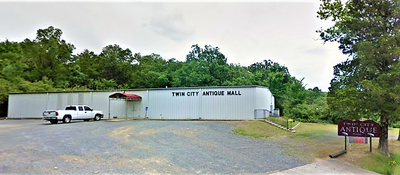 FOREVER ANTIQUES:
Located on state highway 67 in Farmington, MO is a place that is absolutely fun to visit, Forever Antiques. They have everything from wash tubs to wagon wheels. Your shopping starts on the outside of the store with all kinds of unique items in front of what looks to me like an old western storefront. When you get inside you will be amazed at all you see and then when you believe you've seen it all, there is a 2nd floor. @foreverantiques on Facebook.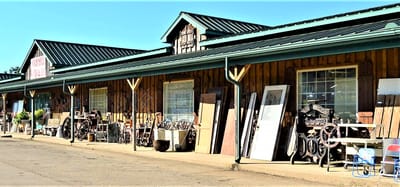 The Antique Gallery & The Antique Experience:
In Denton, TX co-located in Stonehill Center is two very fine antique stores that are well worth your time. To me The Antique Gallery is more of an upscale store in it's inventory, displays and age of products you find here. In The Antique Experience I think you find older items as in furniture, jewelry, knives and other showcase items. Both stores are well managed, clean, very organized displays all in 22,000 square feet loaded with beautiful booths and showcases. Check them out at:
https://antiqueexperiencedenton.com/ or https://antiquegallerydenton.com/