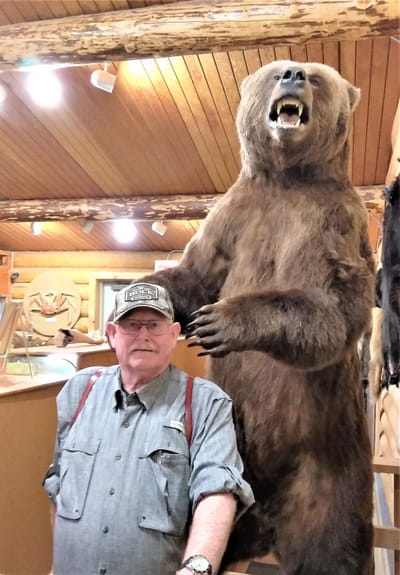 Hello friends, my name is David and it's my personal pleasure to welcome you to my website displaying my collection of knives. I grew up in the Dallas/Fort Worth area and joined the United States Navy after high school. I enjoyed a great career as an air traffic controller, airport and airspace administrator, retiring as a Navy Senior Chief Air Traffic Controller. In 2016 I retired again, from the Dallas/Fort Worth International Airport Board.
I've always carried a pocket knife, but I've been an amateur collector of knives now since 2002. I thought it would be fun to share my collection with as many of you as possible. At present I have just over 875 knives in my collection, but it's doubtful that all of them will be uploaded into the gallery. I'm not a professional, I'm not an expert, and I'm not a historical authority on knives, I like to say I'm preserving knife history. It's my retirement hobby and I still have a lot more knives to find and preserve.
Be sure to check back on a regular basis for anything new in the gallery.
A SPECIAL DEDICATION
: To the countless number of skilled craftsmen, artisans and many entrepreneurs of the past and present, that have staked their fortunes and reputations, striving to create better quality knives for just the right task, we thank you. We thank you and honor you with collections and sites such as this to hallmark your creative work and designs.